Welcome!
Capitol Park Early Learning Center is now accepting enrollments for three-year-olds, and Preschool for Fall 2019. All preschool children must be 4 years old on or before September 15, 2019 to qualify for the program. We are partnering with Des Moines Public Schools to offer full day, year around Universal Preschool this fall which will offer a licensed teacher for the classroom!
We are pleased that you and your child are part of Capitol Park Early Learning Center. We are committed to making this a successful and rewarding time for you and your child.
Do you know about
The Iowa Quality Rating System?
QRS was developed:
to raise the quality of child care in Iowa
to increase the number of children in high-quality child care settings
to educate parents about quality in child care
There are five levels in the QRS. For a program to be rated at:
Level 1: all the Level 1 criteria must be met.
Level 2: all the Level 1 and Level 2 criteria must be met.
Levels 3-5: all the Level 1 and Level 2 criteria must be met, and then the program must earn a minimum of one point in each of the Level 3-5 categories. For levels 3-5, the level is determined by the total number of points earned.
Capitol Park Early Learning Center is rated 3/5 stars on the Iowa QRS rating scale.
Our Philosophy
Capitol Park Early Learning Center (CPELC) is dedicated to providing high quality child care to you and your child. We will provide them with a safe environment that encourages them to explore and grow at their own pace.
Parents play a key role in their child's success at Capitol Park. We gather information from you that will help us to provide a program to meet your child's individual needs. We encourage parents to be a part of their child's day. Parents are welcome to come and be a part of their child's day whenever convenient and possible for them to do so.
We believe our program provides your child with daily experiences which are in accordance with their ethnic and cultural background. It is our goal to provide each child the right to express himself/herself in a safe and secure environment and to be allowed the freedom to make choices.
Our teachers share our commitment to providing you and your child quality care. We hire only those that are dedicated to helping your child grow and learn. We facilitate employee growth with ongoing training, evaluation, and supervision. Our teachers need to have an understanding of how children grow and develop. We value the input of our teaching staff and treat them as professionals.
Our program is here to ensure that your child develops a positive self-image and a lifelong love of learning. We are committed to this goal and hope that you will join us in making your child's experience one that will last a lifetime.
Our Goals
To provide a developmentally appropriate environment in which young children may grow to their fullest potential.
To offer a curriculum that provides a balance of teacher-directed and child-directed activities, large group and small group learning opportunities, and quiet and active play times.
To offer an environment that is safe, clean, and child-orientated.
To foster the development of positive relationships among peers and adults.
To provide families with the needed support to allow them to prosper.
Our Mission
To provide quality, affordable, childcare services for working families.
Our Easy Online Payment System
To provide quality easy access to manage your tuition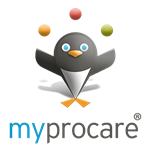 Payments Accepted:  Private Pay, Promise Jobs, Protective Child Care Assistance and IA DHS CCA
As a United Way of Central Iowa Partner, the children in our child development center have access to valuable onsite resources, including: dental exams and fluoride treatments, eye exams, hearing tests, speech pathologists, occupational therapists, and physical therapists. ​We are also part of United Way's Book Buddy program.